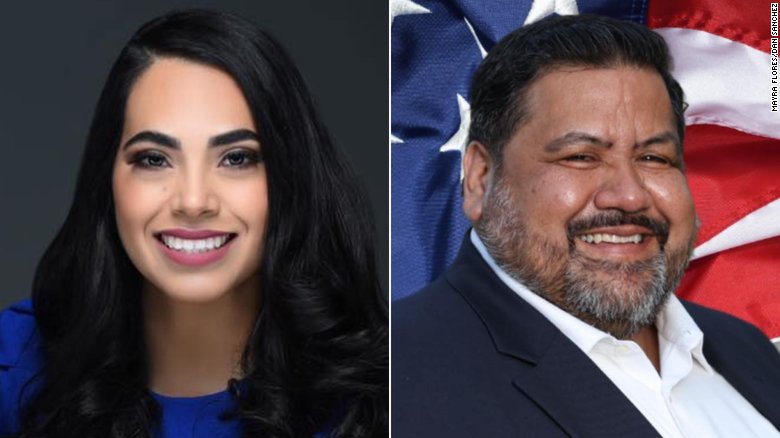 DEVELOPING: Live Results: Texas 34th Congressional District Special Election – Republican Flores vs Democrat Sanchez

Republican Mayra Flores and Democrat Dan Sanchez
Republicans spent big to sweep a special election in Texas' 34th Congressional District.
Joe Biden won this district in 2020 by less than 5 points.
A GOP win could mean a massive red wave is on the horizon.
The seat "ranges from east of San Antonio down to Brownsville, largely along the Gulf Coast before reaching the US-Mexico border," CNN reported.
Democrat Rep. Filemon Vela resigned earlier this spring and the Republicans are fighting to take the seat, although it will be gone this fall due to redistricting.
According to AP as of 8:39 pm Central: Republican Mayra Flores: 12,169 (49.3%)
Democrat Dan Sanchez: 11,106 (45.0%)
Flores and Sanchez are not the only ones running in this special election which means it could go to a runoff if neither of them win a majority of Tuesday's votes.
DEVELOPING…please check back for updates.
The post DEVELOPING: Live Results: Texas 34th Congressional District Special Election – Republican Flores vs Democrat Sanchez appeared first on The Gateway Pundit.